Vote for your favourite song
Vote for your favourite song
There is no voting yet!
Next voting round starts on Friday, March 6 at 17:00 (CET/GMT +01:00).
Visit this page for more information about the rules of the game.
Song of the Week
Alone (Crushed By Your Lies)
By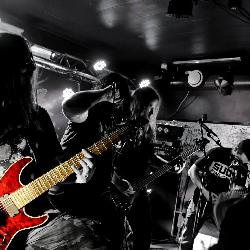 Project Silence is a formation from Kuopio, Finland. It was started by Delacroix as a solo project in 2008, with the idea to make aggrotech based music with an addition of metal and industrial. Delacroix released his first demos online and received positive response from listeners around the world.

Later in 2008 the project acquired three new members: Silve_R (drums), J (guitar) and Mr. Sanderz (guitar). In January 2012 a fifth band member joined, bass player Sturmpanzerjäger.

In December 2012 the band released their first full-length album titled 424. The album was recorded in Astral Studio in Tampere, Finland.

In December 2013, Project Silence released a 2-track CD single. They are planning to release their second album this year (2015).

Website of Project Silence
* Ede FM will play the Song of the Week at least 40 times during 1 week.
* TalentCast will play the Song of the Week again in the next edition, which is broadcast 11 times a week on 2 FM and 2 internet radio stations.
* The Song of the Week will be on our website for 1 week.