Vote for your favourite song
Vote for your favourite song
There is no voting yet!
Next voting round starts on Friday, May 29 at 17:00 (CET/GMT +02:00).
Visit this page for more information about the rules of the game.
Song of the Week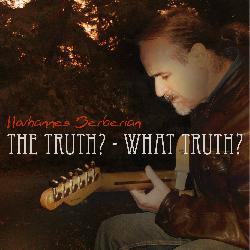 Yannis-Hovhannes Berberian is from Greece. He got his post-grad degree at the Trinity College of Music in London and has played in several bands in Greece and Canada.

Nowadays Yannis-Hovhannes Berberian mostly writes songs featuring female vocals. In February 2015 he released a new album with these songs. The album is titled The Truth? What Truth?. You can get it on iTunes and CD Baby.
* Ede FM will play the Song of the Week at least 40 times during 1 week.
* TalentCast will play the Song of the Week again in the next edition, which is broadcast 11 times a week on 2 FM and 2 internet radio stations.
* The Song of the Week will be on our website for 1 week.