Vote for your favourite song
Vote for your favourite song
On this page you can vote for your favorite song played in our latest edition of TalentCast (February 12 2016 / Edition 365). The song that gets the most votes will become our next Song of the Week.
Visit this page for more information about the rules of the game.
This voting round ends in:
Song of the Week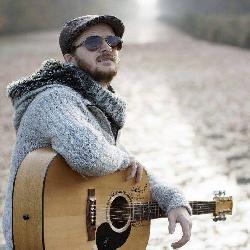 Australian singer-songwriter and guitarist Jeff Hayman has been playing and writing songs since he was 15. In 2008, Jeff moved to the Netherlands, where he now lives in Stadskanaal with his beautiful wife. You can often see him perform in pubs and clubs in the area.

Next to being a musician, Jeff Hayman also has experience as a lighting, audio and decor technician at theaters. Since 2008 he works at Theater Geert Teis.

Website of Jeff Hayman
Song of the Week
by
Jeff Hayman
* Ede FM will play the Song of the Week at least 40 times during 1 week.
* TalentCast will play the Song of the Week again in the next edition, which is broadcast 11 times a week on 2 FM and 2 internet radio stations.
* The Song of the Week will be on our website for 1 week.