Forum
What is your opinion about TalentCast?

Hi TalentCast Members, Since the summer break TalentCast has been doin...
Read more
Welcome to our brand new forum

Dear all, I have just installed new updates for our website. It looks ...
Read more
New Nobility nominated for 2017 #HonestyOscars Award
By: New Nobility (Artist on MySpace)
---
New Nobility new #protest song Fly Over nominated for 2017 #Hon...
Read more
Post
artist news or message
We got 3081 songs so far.
Latest 5 are from:
Promote your music
Check our FAQ on how to submit your independent music.
TalentCast is an independent music radio programme. We have been broadcast since 2007 and in this time have grown from a few dozen listeners on one internet radio station to three radio stations (one FM and two on the internet) and several thousand listeners. Our partner radio stations are Ede FM, Universe Radio and Fame Music Radio.
Apart from making a radio programme, we host album listening sessions, feature music videos and provide a platform for sharing gigs and events, which are posted by artists and their fans.
TalentCast is not a company or foundation; it is a voluntary, non-commercial project set up and run by people who want to help independent music be discovered.
Independent musicians are welcome to submit music for airplay. Read here about how you can do it, and why you should!
Founder of TalentCast
Song of the Week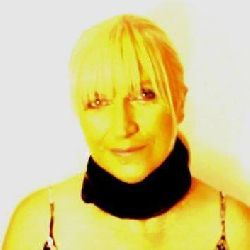 Aly Cook's genre is a mix of country, blues and folk. Since the release of her debut album
Brand New Day
in 2011, she has five times been nominated for New Zealand Female Country Artist of the Year. In 2012 she awarded the title.
Currently Aly Cook is promoting her latest album
Horseshoe Rodeo Hotel
. This song
Western Line
is the latest single taken from it. Like with many of her singles, it is accompanied with a video, which you can watch below.
Aly Cook's latest project is
Kiwi Country TV
, a show with videos and interviews of New Zealand based artists, filmed at picturesque locations. This year we can expect the first episodes.
* Ede FM will play the Song of the Week at least 40 times during one week.
* TalentCast will play the Song of the Week again in the next edition (broadcast on FM, cable radio, several digital radio channels and the internet).
* We will have the Song of the Week on the main page of our website for one week.