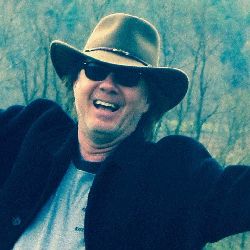 Country and Americana musician Randy Moore was born in Tennessee (US.) His musical career started in the 1970's with learning to play the guitar, winning a school talent show, promoting his first records, and with performing in local clubs and venues. After moving to Nashville, he continued performing and songwriting, and formed a band.

In the 1980's Randy Moore stopped performing, but continued songwriting until the late 1990's. Then he was back on stage again, was voted Nashville's best Artist and Songwriter, won The Songwriters Network International Award, and was granted the honorary Tennessee Volunteer Award. Randy also performed abroad frequently and played on stages in Shanghai, China, Monaco, Saudi Arabia and Canada.

Randy Moore documented his life experiences on his newest album Hwy 59. The first single taken from the album is titled Sunshine State Of Mind. This song was America's number one Trop-Rock hit in 2016. The album captured the attention of hundreds of radio stations worldwide and is released via his in 2016 founded record company Highway 59 Records TM.
* Ede FM will play the Song of the Week at least 40 times during one week.
* TalentCast will play the winning song again in the next radio programme and podcast. The programme is broadcast on FM, cable radio, several digital radio channels, the news text channel of Ede TV, and on the internet.
* We will promote the independent musician or band who gathered the most votes, for one week on the main page of our website, on Facebook and Twitter, and forever on this week's playlist.