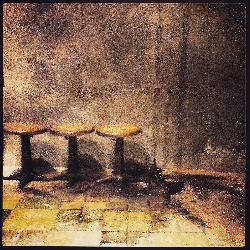 Andrés&delange is the duo of Jeroen De Vliegher and Andrés Ambrogio from Belgium, almost 40 years old, looking back to the rich life behind and writing songs about that. Their songs are contrarian, dark, melancholic with sensitive lyrics. They accompany their songs on a piano and two old synthesizers.

Delange (Jeroen De Vliegher) was the singer of the bands Nunan and Dirty Vicky, Andrés the sound engineer. Now Andrés also wants to be on the stage. Perhaps you recognize the name Dirty Vicky, because I played this five-piece Belgian rock band several times in TalentCast some years ago.

In October 2016 Andrés&delange released their debut LP. In April they will release their album Hendrik wou een Zeeman zijn.