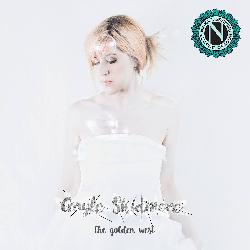 Gayle Skidmore started writing songs at the age of eight. Since then she has written over 2,000 songs. She is a seven-time San Diego Music Award nominee and won won Best Pop in the 2015 San Diego Music Awards, Best Pop Album for Sleeping Bear in 2014, and Best Singer-Songwriter in 2013. She is classically trained on the piano from the age of four and plays over twenty other instruments, including the mountain dulcimer, banjo, folk harp and balalaika.


Gayle Skidmore's second full-length album
Sleeping Bear
came together with a colouring book. It was mastered by Grammy winner Gavin Lurssen, written entirely by herself and features a ten-piece string section orchestrated by her and Chris Fulford-Brown of Singing Serpent. In the spring of 2017, she will release her first full length vinyl album, also together with a colouring book. This will be the twentieth independent release via her own record label
Raincoat Records
.
Gayle Skidmore's website
.