Pieces Of Her Broken Heart
by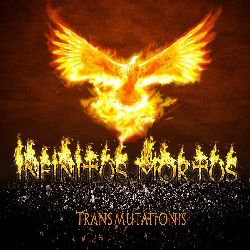 Infinitus Mortus is a New Jersey-based symphonic metal project, started in 2008 by composer and musician Stephen aka Stoki Megtooth.

In 2010, the debut album of Infinitus Mortus, titled 2012, was released. It was recorded with an operatic vocalist.

In 2011 the release of the project's second album The Conspiracy of Love was a fact. This album is built upon the themes of love, anguish and heartache.

This autumn Stephen has released a third album, recorded with an opera singer,. The album is titled Transmutations.