Goodbye Is A Lonely Word
by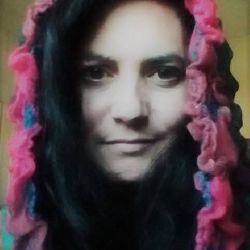 Rebecca Hosking is a singer-songwriter from Nashville. She writes that her music is pure country roots that comes from the heart. She has released five full length studio albums via her own record label LoveLloyd Music. Currently she is touring the UK to promote her latest release, My Mother's Child.

Next to being a musician, Rebecca Hosking is a freelance writer and artist. She has a book of poetry, Melantha's Storm and is working on a series of adult colouring books.
Rebecca's motto: If you Tell me I can't that is the first thing I will do. It does not come from spite, it is my belief of the truth. Nothing is hopeless, or nothing is doable? I choose the path, I make it possible!