Playlist of April 15 2016 / Edition 374
Wire Bird

Always
Wire Bird is the 4-piece indie band of Tim Cook, James Eynaud, John Longley and Luke Sexton from Melbourne, Australia. They blend guitar melodies and thick bass, with primal drums and soaring harmonies. "Always" is their debut single.
The Ritz Club

Older
The Ritz Club is the 5-piece band of Sean Jacobi, Ryan Jacobi, Kevin Jacobi, Sean Giddings and Bobby Lord from Chicago, US. They describe their genre as basement rock. Recently they have released their 4-track, self titled debut EP.
KEPLER Junction

Straight in my mind
KEPLER Junction is the project of 2 songwriters, composers and performers from Plymouth, Devon, UK: Graham and Kevin. They have played together since early 2012. Genres: rock, acoustic and melodic.
Rosa Sky

I want you
Dutch band Rosa Sky from Zwolle was formed in 2007. They describe their music as passionate and authentic, somewhere between folk, blues, country and pop. They have released 3 albums, "Sweet Surrender", "All Around Us" and "White Electric Wizard".
Katie Thompson

Good as gold
Katie Thompson is a singer-songwriter from Hokitika, New Zealand. She has released 2 albums ("Tall Poppy" and "Impossible") and 1 live EP ("Moving On"). The style of her music is a mix of folk, pop and country.
Rebecca Hosking

Loving you has been too hard on me
Song of the Week
Rebecca Hosking is a country singer-songwriter from Nashville. She releases her music via her own record label "LoveLloyd Music". On our partner radio station Fame Music Radio in Johannesburg, South Africa she is one of the most requested artists.
Nearfield

Unsaid
Nearfield is an electronic group from Portugal. In 2011 they released their 13-track fan-funded debut album, titled "PopFace".
Lowland Flies

Themselves (And the cows will fly remix)
Lowland Flies is a 4-piece progressive rock band from Kuopio in Finland, formed in October 2012. Band members: Tuomo Susilampi (guitars, vocals, keyboards), Tuula Susilampi (bass, vocals), Jari Hietala (drums) and Susa Vallius (keyboards)
Kattern

The germs of all
Kattern is the project of Michał Borkowski from Poland. Ten years ago he made an album based on Elia Kazan's novel "The Arrangement". He is back after a long break. In 2015 he released a 3-track EP, titled "Campi Flegrei - Phlegraean Fields".
SoundCell

Loneliness
SoundCell is the instrumental pop project of composer, arranger and producer Dietmar Zier from Germany. In February 2009 he released his first singles "Night flight", "Loneliness" and "Farewell", followed by a debut album, titled "On My Way".
Wildcat

Silverbird
Wildcat is an one-person electronic music project from Göttingen, Germany. She describes her genre as "dramatic undergroundsound". She has released 1 album, titled "Desolate Enigma".
Ably Winter

6000
This is the house, electro and dance music project of Ably Winter.
Nemesea

Whenever
Nemesea is a female-fronted gothic/rock band from Groningen, the Netherlands. The band was started in 2002 by vocalist Manda Ophuis and guitarist HJ at the Prins Claus Conservatory. Nowadays they are a 3-piece band and have released 3 studio albums.
SPiN

Jar of lies
SPiN is a 4-piece alternative pop, rock, powerpop band from Philadelphia, US. They record at their studio inside a 150 year old funeral home. The band: E (lead vocals/guitar), Jim (vocals/synths/piano), Lou (drums/percussion) and Hank (guitar/vocals)
Wyrmwood

DMZ
Wyrmwood is a 4-piece progressive hard rock band from Canada, formed in 2004. Members: Ian Stilborn (vocals/guitar), Todd Leveque (drums), Jared Cyr (bass) and Justin Punchy (guitar)
TalentCast - Edition 374
<
>
Song of the Week
Loving You Has Been Too Hard On Me
by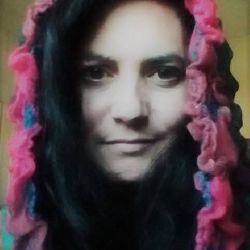 Rebecca Hosking is a country singer-songwriter from Nashville. Currently she is working on her next album, which will be out soon. She will release also this album via her own record label
LoveLloyd Music
. She released her debut album
Love and Other Disasters
in 2008.
Next to being a musician, Rebecca Hosking is a columnist for
Skope Magazine
and member of the
Woman's Music Business Association
.
Rebecca Hosking:
If you tell me I can't that is the first thing I will do. It does not come from spite, it is my belief of the truth. Nothing is hopeless, or nothing is doable? I choose the path, I make it possible!
On April 26 Rebecca Hosking will play a show at Nicholsons MusiCafe in Folsom (California). You will find more information on our
Gigs and Events page
.