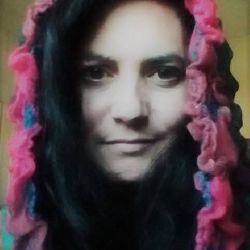 Rebecca Hosking is a country singer-songwriter from Nashville. Currently she is working on her next album, which will be out soon. She will release also this album via her own record label LoveLloyd Music. She released her debut album Love and Other Disasters in 2008.

Next to being a musician, Rebecca Hosking is a columnist for Skope Magazine and member of the Woman's Music Business Association.

Rebecca Hosking: If you tell me I can't that is the first thing I will do. It does not come from spite, it is my belief of the truth. Nothing is hopeless, or nothing is doable? I choose the path, I make it possible!